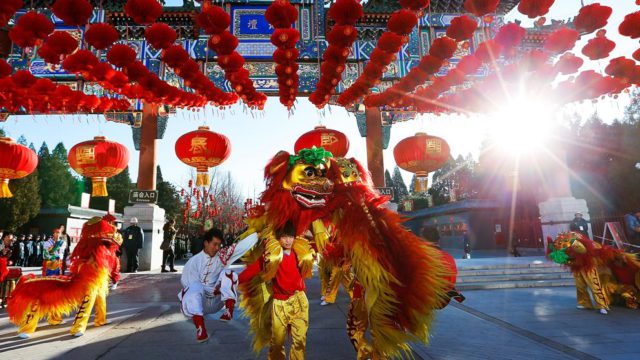 Women taking one step forward in Chinese society after decades in the background
Just like in other countries, women are contributing to the modernization and growth of China, though there are still important challenges to be achieved.
In the last century there has not yet been any female president ruling the country or who leading the Chinese Communist Party, the only political party allowed in China. In addition, only one in four state workers are women. However, in China, female labor participation reaches 70%, much higher than in some Western countries. Many of these workers are successful professionals and there are a large number of women whose wealth and fortune is well over the billion dollars.
¿Qué país tiene más #mujeres millonarias?
Pues sí: #China https://t.co/qnrnAVSTIA pic.twitter.com/bKIHgTV2au

— Yuanfang Magazine (@Yuanfang_mgzine) October 29, 2015
Leaders in and outer space
After many decades playing a traditional role within the household an their families, Chinese women have been slowly taking one step forward and having important positions within society.
This is the case of Fu Jing, the first ambassador of a minority ethnic group in China, who has transformed foreign relations thanks to her character and personality.
Way beyond our borders there is Liu Jan, who was the first Chinese astronaut to go out into outer space. It was in 2012 aboard the Shenzhou 9.
Taikonaut․net#China #Space #ChineseAstronaut #Taikonaut #Cosmonaut #LiuYang #Shenzhou9 #JingHaipeng #LiuWang pic.twitter.com/4S3Qj3iQjL

— Domenclature (@Domenclature) May 12, 2017
In the world of sports, tennis player Li Na wrote her own page in the history of Chinese sports after winning two of the Grand Slam titles: Roland Garros in 2011 and the Australian Open in 2014.
Ahora en @mujeres_radio revisamos la trayectoria deportiva de la tenista china Li Na / radiousach.cl 94.5FM y 124AM pic.twitter.com/1e6VKW6bwU

— Programa Mujeres (@mujeres_radio) August 6, 2015
The censorship of the feminist movement
Despite the example set by these women, the reality is that the Chinese feminist movement faces many difficulties.
Only last year, five feminists were arrested for demonstrating and claiming gender equality rights: from a sit-in in public toilets for more urinals, to hitting the runway with bloody wedding dresses to fight against gender violence.
The communist government tries to repress the demonstrations and public protests, both in the street and social media, because they pull more people in and add more activists to its cause.
"Feminist Voices" twitter profile was banned from the Chinese platform WeiBo for a month for sharing a story from The Guardian newspaper about March 8 Feminist strike.
However, the same Twitter account got up to 4,5K comments after echoing the hashtag #MeToo agains sexual harrassment.
El #MeToo llega a China y salen a la luz casos de abuso – El 1 de enero pasado, la joven Luo Xixi decidió contar en la red social china Weibo y con el hashtag #MeToo cómo su profesor Chen Xiaowu había abusado de ella.  Su posteo se viralizó y varias e… https://t.co/mQRiySV4n6

— Baires POST (@BairesPOSTcom) February 11, 2018
#MeToo was experienced as an online activist movement in China, but it also helped trigger more specific requests.
For instance, several university students have signed a petition and sent an open letter to the authorities to put a stop sexual harassment in universities.
Translated by Chaplin's Languages | Find out more in Junior Report.