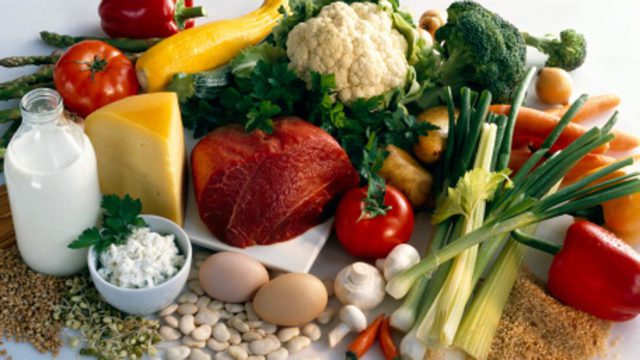 Careers in design offer you a wide field of specialisation, creativity and job opportunities
By Judith Vives
Holidays, sun, beaches, festivals… The start of the term is still far away, and that's why it's the best time to think about what you're going to study after the summer. Right now, you have more time to evaluate options and inform yourself about different programmes.
What do you think about studying a career in design? Imagine your future as a fashion designer. Or perhaps, dedicating yourself to interior design. Maybe you'll be more into designing technological objects and products to improve them. Or you may be more interested in digital graphic design.
La plataforma social #Portafolios, compartida por los 23 campus de la red @LCIEducation, permite a nuestros alumnos difundir sus proyectos y acceder a ofertas exclusivas de prácticas y empleo en todo el mundo. Descúbrela: https://t.co/ZrSygaDvjR. #MakeItHappen pic.twitter.com/P30itu3y57

— LCI Barcelona (@lci_barcelona) July 26, 2018
Choosing a design career can open many doors in very diverse fields. Design careers are motivating and fun, because of their combination of creativity and technology. To specialise and prepare for your entry into the world of work, it is recommendable to choose a study programme from a specialised centre, with a good balance between theoretical and practical training.
Specialised design studies
Fashion design brings knowledge from a creative and technical point of view, but also from a communication perspective.
These studies focus on very different approaches, from ideation and innovation, to the knowledge of materials and products, to the different design and dressmaking techniques.
Fashion design can open doors for you to work as a freelance designer, join creative teams, perform supervisory work in factories, or be a fashion consultant.
Estamos de enhorabuena porque Emma Picanyol y Abel Burillo, estudiantes de la carrera de Diseño de Moda, son finalistas del concurso de entretelas @Freudenberg School Project 2018: Fashioning Sustainability: https://t.co/3jwjqzFeH5. ¡Mucha suerte a los dos! #FromDreamersToMakers pic.twitter.com/bxIRV2AYWl

— LCI Barcelona (@lci_barcelona) July 24, 2018
In the case of graphic design, this discipline has become a key element of design careers. The graphic designer masters the creative aspects as well as the digital tools.
However, to master these skills it is necessary to have specialised training. This branch of design is the mother of many others, through which you can support yourself to specialise in one field or another.
On the other hand, there is product design, a field of studies that allows you to fully enter the culture of technology and innovation and learn to create functional, aesthetic, ethical and sustainable designs that bring new solutions to society.
This is one of the most demanded trainings at present, since it is a powerful tool of differentiation for companies to stand out among their competitors.
Inspirándose en las crisálidas, el alumno de 2º de Producto David Moreno creó esta serie de lámparas como encargo para @eltorrentES. Se trata de una propuesta versátil y sofisticada que permite la inclusión de esferas de luz en su interior. Más info: https://t.co/ovLWlG6XNR. pic.twitter.com/i0IG7a9Acu

— LCI Barcelona (@lci_barcelona) July 24, 2018
Finally, interior design means knowing how to create an environment with a creative concept that provides a valuable experience that is not available to everyone.
The good use of interior design, whether in homes, shops or companies, helps to increase their attractiveness, reduce costs, improve efficiency and contribute to the quality of life.
In interior design, aesthetic, functional, economic, social, cultural and environmental aspects come together.
It is one of the trainings that will enrich you the most. If you think that the world of design is for you, check out degrees offered at LCI Barcelona.
Stay informed with Junior Report | Castellano | Català | English