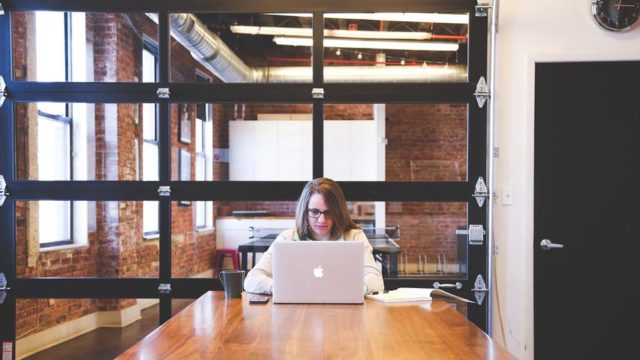 Once you finish your Bachelor studies, doing a Master's degree brings you specialisation, practical training and more opportunities

By Judith Vives

To study a Master's degree: yes or no? Surely, you have asked yourself this question on more than one occasion.
A Master's degree represents the opportunity to expand your knowledge and, at the same time, specialise in a specific field within your area of study.
On the other hand, having a Master's degree on your CV is an added value that companies will notice when evaluating your candidacy for a possible position.
The programming of a Master's degree tends to take a more practical and less theoretical approach, with which you will surely gain the confidence to start working in your sector. Furthermore, you will have the opportunity to put into practice the knowledge acquired in university or other previous studies.
Get contacts
Another reason to do a Master's degree is the opportunity to make contacts among teachers and students, which can open many doors in the future.
Most of the degrees have professors that are active in their respective fields, so they can guide you and provide realistic information on professional opportunities.
Getting in touch with professionals through the practices associated with these studies is another aspect that, without a doubt, will bring you value and skills that cannot be learned in any other way.
Las estudiantes del Máster en Marketing, Comunicación y Organización de Eventos de Moda defendieron ayer sus proyectos finales ante un jurado formado por la directora Bárbara Estaún, el tutor Yago Salvat, Arrate Fernández de #PrisonArt y la editora Anna Tomàs. ¡Felicidades! pic.twitter.com/51jvrs3lYX

— LCI Barcelona (@lci_barcelona) July 26, 2018
Recycle yourself and expand horizons
A Master's degree is the perfect tool to recycle yourself and be more competitive, especially in a digital world where technologies change every day and professionals must be constantly learning.
Have you thought about studying a Master's degree that allows you to gain new creative and technological skills? You can find a very interesting option in the world of design.
A Master's or postgraduate degree in this sector can provide the differential factor you need to find a job or refocus your career. For example, a Master's degree in fashion business management or a postgraduate degree in fashion communication.
Toni Inglés, Director Financiero de @santaeulalia, impartió la conferencia "Gestión y Dirección Financiera en Empresas de Moda" dentro de nuestro Máster en Gestión y Dirección de Empresas de Moda (cotitulado con @UniBarcelona). Descubre el programa: https://t.co/APg0WbXFdA. pic.twitter.com/JtMXilaKXg

— LCI Barcelona (@lci_barcelona) July 19, 2018
If trends are your thing, have you thought about doing a postgraduate course in cool-hunting and trend forecasting? If the design world is for you, consider specialising with a Master's degree in footwear design, styling for audiovisual media, technological products or experiential design.
At LCI Barcelona you will find a wide range of Master's and postgraduate degrees.
Stay informed with Junior Report | Castellano | Català | English